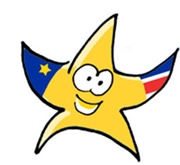 This website is for students and teachers of Citizenship Studies at Key Stages 3 and 4.
The site builds on the teaching and learning material contained in Hodder Education's Citizenship Education for KS3 with special focus on
1. Rules, fairness, rights and responsibilities

2. Communities and identities

5. Liberty and freedom

6. Parliamentary democracy
At KS4 the site supports Hodder Education's Citizenship Studies by Mike Mitchell with focus on
Life in Modern Britain

Rights and Responsibilities

Politics and Participation

Taking Citizenship Action

A new section on the Brexit negotiations has been added under Student Resources.

For teachers, there are lesson plan resources and worksheets, suggestions for class activities, and role plays.
For students there are facts and quizzes, presented in a lively and colourful way and aimed at students of all abilities.
The information is kept updated.