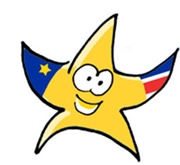 This website is for students and teachers of Citizenship at Key Stages 3, 4 and 5 (until September 2018 when there will no longer be an examining body offering KS5).
Within the 2016 GCSE syllabus the site contains information within each of the four sections under Knowledge and Democracy:
Democracy and government (Politics beyond the UK)

Rights, the law and legal systems in England and Wales (rights and responsibilities, Magna Carta, codes of human rights)


The UK and relations with the wider world (membership of the EU and the Brexit negotiations)

Identity and diversity in UK society (changing composition of different communities, challenges and benefits of migration etc)

Taking citizenship action is included as a lesson plan
For teachers, there are lesson plan resources and worksheets; suggestions for class activities, quizzes and role plays.
Language and presentation are aimed at students of all abilities. The information is kept updated.
A new section on the Brexit negotiations has been added under Student Resources. See text. Also under Teacher Resources, (Lesson Plan Resources) there is a new Lesson Plan under KS4 and a Talking point on the Referendum.